News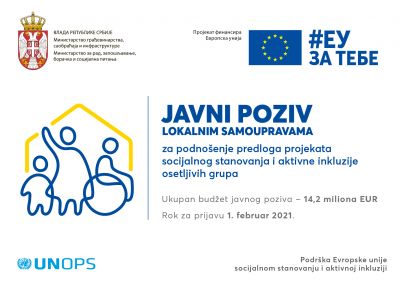 January 26, 2021
The deadline for submission of social housing and active inclusion project proposals has been extended….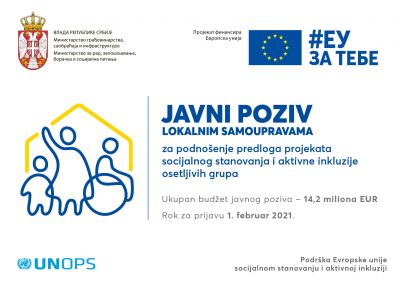 November 27, 2020
Q: I have a few question, first is about eligible social housing actions -….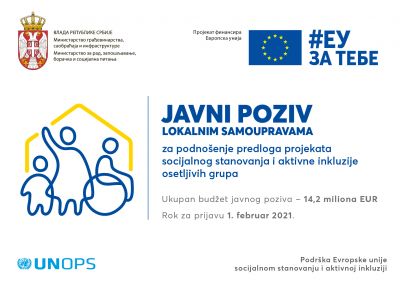 November 23, 2020
Belgrade, November 23, 2020 - The European Union and the United Nations Office for Project….